From our patented GreenerOffice™ Shades of Green Rating System to our GreenerOffice™ Delivery Service, we have a variety of programs and initiatives in place to support our commitment to be a responsible corporation and help our suppliers and customers do the same.

The focus of our environmental programs is to limit waste, conserve energy, promote take-back programs for closed-loop recycling and minimize the use of harmful chemicals.
---
GreenerOffice™ Shades of Green
An innovative eco-rating system classifies green products according to their environmental attributes and 3rd party certified eco-labels, assigning them a Light, Mid or Dark Green shade. The products defined as "green" have one or more of the following broad environmental benefits:
Reduced Waste
Reduced Energy Use
Reduced Chemical Use
---

Light Green
For products with at least one meaningful green attribute/ecolabel.

Mid Green
For products with a high level of one or more meaningful green attributes/ecolabels.

Dark Green
For products with the highest level of one or more meaningful green attributes/ecolabels.
To learn more, view our Defining Shades Of Green chart.
---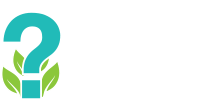 Why Go Green?
Learn about how going green can benefit your bottom line.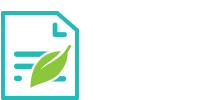 Environmental Attributes
Learn about the icons that indicate which environmental attributes our green products possess.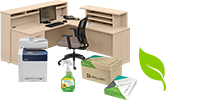 Go Green
Shop Environmentally Friendly Products.
---
THINK
Ink & Toner Recycling Program
Return used ink and toner cartridges to be responsibly remanufactured into new cartridges and/or disassembled and recycled.
---
TerraCycle Recycling Systems
Grand & Toy became the first Canadian retailer to offer a solution for recycling K-cups in partnership with TerraCycle Canada. We now provide recycling systems nationally for:
Coffee Capsules
Pens, Pencils & Markers
Breakroom Items
PPE/Safety Equipment
Computer Accessories
Mixed Office Supplies
---
---
E-Waste Pickup
Grand & Toy offers a variety of end-of life management services for electronics and data destruction.
Contact Customer Service for full details
---
Print Releaf
Measure your paper footprint and forest impact & contribute to reforestation projects around the world.
---
Delivering More, Driving Less
In a world where every choice has an environmental impact, reducing the number of small and frequent deliveries, drastically improving fuel efficiency, optimizing routes and order packaging is a crucial step in our collective environmental and economical responsibility.

We offer unique 48 Hour Delivery & Right Day Delivery options that encourage order consolidation and help reduce the overall transportation footprint. Our Right Day Delivery program balances the needs of the environment, your service expectations and cost.
---

Awards & Recognition for You
"LEADERSHIP IN GREENER PURCHASING AWARDS" - Recognizing Excellence in Sustainable Procurement