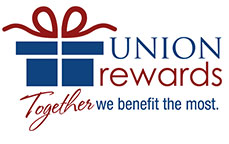 Maximize your Union Rewards benefits by shopping at grandandtoy.com today.
Save up to 95% OFF thousands of quality products
Fast and efficient delivery on qualifying orders

over $50 with no minimum

order fee.
Next-day delivery available in most major Canadian cities and surrounding area
Access to thousands of items for your home office and personal needs
Union Rewards Members:
In order to access special Union Rewards pricing and services, please select your union below. You will be directed to create your online user profile.
Are you a participating International or Affiliated Local office?
This registration page is intended for members of Union Rewards. However, International or Affiliated Local Union offices can still take advantage of the partnership by contacting unionrewards@grandandtoy.com