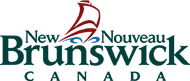 Maximize your cost savings by shopping at www.grandandtoy.com today.
Competitive Pricing
Fast and Efficient delivery service
Next-day delivery to most locations Province-wide
Grand & Toy is the right choice for Departments, Agencies and Entities that are funded in Whole or in Part by the Province of New Brunswick to meet your day to day Supplies and Print Paper needs.

Province of New Brunswick Entity or Entities that Grand & Toy will permit to buy off this offer include:
Parts I – SNB and Government of New Brunswick Departments and Agencies;
Parts II – The School System;
First Schedule of the Public Service and Labour Relations Act;
Crown Corporations, Government Funded Bodies such as Municipalities, Academics (Universities and Community Colleges), Schools and Hospitals.
GET AN ACCOUNT HERE:
Individuals associated with Eligible Entity or Entities looking to set up a single user P-Card or Credit Card online ordering account can do so by selecting from the list below and following the steps.
This registration page is available for use exclusively by the Entity or Entities defined herein.
All other use is strictly prohibited © 2018 Grand & Toy Limited