Contribute To Reforestation Projects By Tracking Your Everyday Printing Habits
Measure your paper footprint and forest impact over time with PrintReleaf, a program that helps you reduce your environmental impact. Once the software program is installed on your computer, it tracks your paper consumption and total forest consumption footprint measured in number of trees. That number of trees is then reforested each year.
Print
Use environmentally friendly print options like remanufactured toner.
Track
Technology integrates into your company's existing print software, providing added control and visibility into your organization's printing habits.
Plant
Offset your environmental impact.
---
What Are The Benefits?
PrintReleaf unlocks more collective shared value than just reforestation.

Environmental Health
Guaranteed reforestation and 100% net survival of all trees per the PrintReleaf Standard

Certification
Independent certification and verification provided by SGS International.

Jobs
New jobs to communities where we plant trees.

Branding
Automated promotion to your social media channels.

Technology
Patent-pending technology and engaging user experience.

Automation
End-to-end automation for the entire offering.
---
How PrintReleaf Works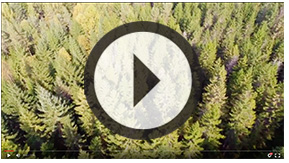 =

To understand more about reforesting your paper consumption, download PrintReleaf's PDF.
Download PDF
---
How Do I Get Started?
Start purchasing Grand & Toy remanufactured toner.
An environmentally friendly option, 100% quality guaranteed.
Submit request for authorization using our online form, located in the side panel.
We will contact you to have appropriate software installed for tracking purposes.
Review and track your progress through your dedicated online dashboard.