Recycling Solutions For Everyday

Safety And Office Products
Zero Waste Boxes Available: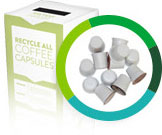 Coffee Capsules
Recycle your used coffee capsules.
Mixed Office Supplies
Recycle any non-electronic items found on your desk - binders, pens, pencils, staplers, scissors, file folders, and more.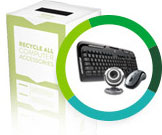 Computer Accessories
Exclusively for recycling keyboards, computer mice, web cameras.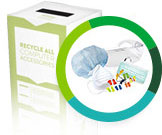 PPE/Safety Equipment
Recycle discarded coveralls, ear protection, hairnets, gloves, hard hats, particulate respirators and safety glasses. No hazardous or contaminated items permitted.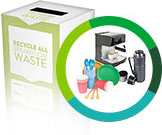 Breakroom Box
Accepted materials include coffee capsules, disposable coffee and tea accessories, plastic, paper and laminated paper packaging.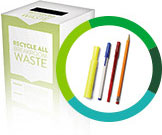 Pens, Pencils and Markers
Recycle Your Depleted Writing Instruments.
Candy/Snack Wrappers
Accepted materials include  individual candy wrappers, cookie wrappers, snack bags, multi-pack snack bags and family-size snack bags.