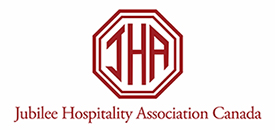 Welcome To Your New Office & Business Solutions Page

If you do not have a Grand & Toy account and online login...
---
If you already have a JHAC G&T account
We are pleased to announce that Grand & Toy has been selected as the exclusive vendor for Office/Facility Supplies. Sign-up today for discounts and huge savings on the items Hoteliers purchase most frequently.
Highlights of the program include:
One-stop procurement solution across a wide selection of product categories including: office supplies, facility supplies, ink & toner, technology and furniture
An aggressively discounted preferred product list, (core-list) of items identified as most frequently purchased by accommodation providers. Save up to 70% on the items you use the most!
An aggressively discounted preferred product list,
For Non-Core Pricing, members can take advantage of great savings on over 10,000 products. The Grand & Toy user-friendly interface eliminates the need for you to calculate discounts off items that are not on the core-list
Simple-to-use ordering system and customized shopping experience
Live Inventory with the preferred discount applied; what you see is what you pay
Live Help Messenger feature should you need assistance navigating the site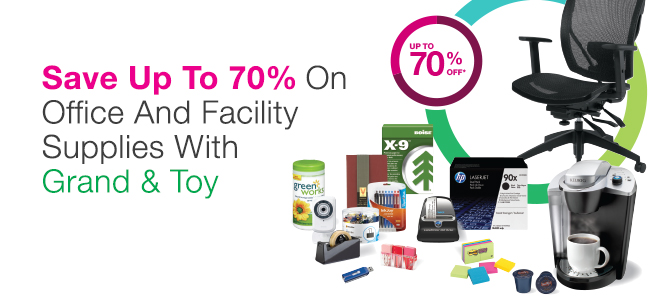 Note: The first time you Sign In you will be required to change your password.
For any questions or inquiries about the program, please contact Grand & Toy's National Inside Account Manager, Jeremy Pletcher at 1-800-348-2184 ext 42547 or by email at jeremypletcher@grandandtoy.com
For immediate account setup needs and inquiries, please contact Grand & Toy's Resource Centre at 1-866-240-5989 or by email gtresctr@grandandtoy.com.
Upon becoming a Grand & Toy customer, you will also be assigned a dedicated account manager to better assist you with your needs...
Please contact our award winning G&T Customer Care Centre at 1-866-391-8111 or email CustomerService@grandandtoy.com for all subsequent order placing, product sourcing, tracking and returns. take advantage of our Live Help feature by clicking on the link at the bottom of this page to initiate a live 'chat' session with a Customer Care Representative. This service will assist you with general inquires about your order, shipment and invoice.
For more information on Customer Care, including hours of operation, click the 'Customer Care' tab on the main menu bar at the top of this page.
Thank you for your business.