Making Workplace Health and Safety a Number One Priority
Keeping each other safe is more important than ever before. From PPE, to acrylic dividers, to new protocols designed to stop the spread, health & safety has a whole new meaning in the workplace. At Grand & Toy, we have made the strategic shift to make sure that the right solutions are available to keep us all protected.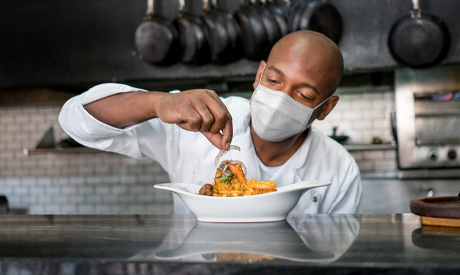 Addressing the Needs of COVID-19
Restrictions and regulations have played an important part in businesses everywhere. In fact, over the last year, workplaces have had to be agile, nimble and find resources quickly to meet the new guidelines set out by the government. To make sure that your organization is enabled, equipped, and supported as your business needs change, we have adapted too.
Making sure our customers have what they need is our number one priority:
Identifying new supply chain sources so we could continue to stock essential items
Investing heavily in our inventory, especially in disinfectants and PPE items
Ensuring that our customers had continuous access to inventory, by designing effective PPE programs
Working directly with our customers to secure the inventory they needed
Servicing customer segments when products were difficult to source
Providing PPE compliant with Health Canada regulations
Together, we can continue to make sure that the health and safety of employees and customers are prioritized and that the right tools are available to keep your organization up and running.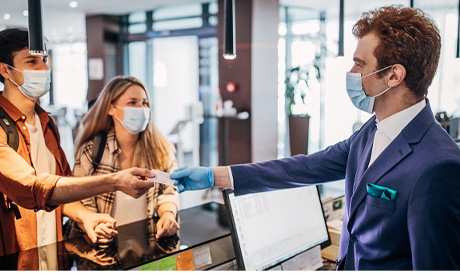 Solutions for Health and Safety
Health and safety can mean different things in different industries. For manufacturing your needs might be specific to safety gear, meanwhile if you are in hospitality, we understand that your focus might be on high quality cleaning supplies. To make sure all our customers have what their business needs, we have invested in a wide range of products:
Emergency Preparedness
From first aid kits, to AED defibrillators to fire protection and emergency wayfinding, all of our supplies meet provincial, territorial, and federal occupational health and safety regulations.
Smart Solutions for Hybrid Work Environments
The way we work has changed. To keep your employees safe and productive at home and at work, we offer many different solutions like anti-fatigue mats and personal care items to keep whole-body wellness in mind.
Safety and Regulation Signs
Safety signs play a large part in keeping facilities compliant and employees informed. From social distancing guidelines for the pandemic, to warning signs for hazards, to risks related to workplace chemicals and cleaners, we have signage for every need.
Cleaning and Hand Hygiene
From commercial and household cleaning equipment, to detergents and disinfectants, to clean air solutions, we have supplies from popular, trusted brands to keep your workspace spotless.
Pandemic Supplies
Hand sanitizers, face masks and gloves play a key role in workplace safety today. With our vast supply chain network and strict vendor requirements, you won't have to worry about the quality of your pandemic supplies, or a shortage in their availability.
We are here to help
The world is changing faster than ever. The Health & Safety team at Grand & Toy works diligently to spot trends and secure supplies so our B2B clients know they have a partner they can continue to rely on. Reach out today to see how we can help stay ahead of the restrictions and regulations, while working hard to stop the spread.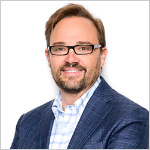 Chris Henwood
Senior Director of Merchandising
Chris is instrumental in delivering products, services and solutions that exceed customer expectations. For over 20 years, Chris has led the cleaning & maintenance, break-room and health & safety lines of our business. His range of experience at Grand & Toy has given Chris the unique opportunity to deliver innovative solutions for businesses of all sizes.