Sustainability — What It Is and Why It Matters
Recent years have been a challenge. The global pandemic forced many of us to change and adapt how we approach our work and daily life; natural disasters and socio-political conflicts that plague both local communities and global citizens; and climate change remains an urgent issue.
At Grand & Toy, our culture continues to guide us in everything that we do, including our sustainability efforts. We believe that sustainability plays an essential role in the success of our company, industry, and communities — both now and for future generations.
We are at a point in time where sustainability is less of a "trend" and more of a mandate, and current climate change outcomes require action to be taken by organizations now. To further ensure that sustainability is at the forefront, many organizations not only adopt and enforce sustainable practices but also have senior executive positions that are solely focused on progressing sustainable business initiatives. In fact, environmental and social issues are often monitored by businesses and can be tied back to growth key performance indicators, such as revenue, employee retention, and even investment viability1.
What is Sustainability?
The Brundtland Commission, formerly known as the World Commission on Environment and Development and a sub-organization of the United Nations, describes sustainable development as "development that meets the needs of the present without compromising the ability of future generations to meet their own needs."1
The reality is that sustainability goes beyond just environmentalism. There is a need to also account for both social and economic factors, as most definitions of sustainability encompass concerns for social equity and economic development2.
The Foundation of Sustainability
While there may be debate around how many elements build the foundation of sustainability and what these elements are called, sustainability is often comprised of three commonly intertwined pillars that include social sustainability, economic sustainability, and environmental sustainability.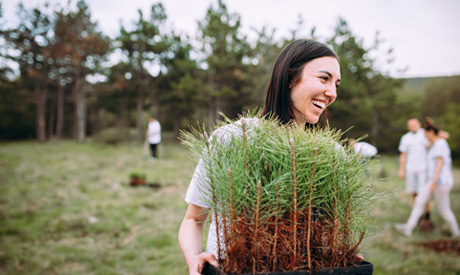 Social Sustainability
The social sustainability pillar accounts for an organization's relationship with its workforce, suppliers and vendors, and community. The quality of working conditions, health and safety practices, and equitable pay, are some of the important factors for measuring this area. Social sustainability also considers an organization's charitable contributions and volunteer participation1.
Practice social sustainability by:
Creating and enforcing a healthy and safe working environment.
Providing paid volunteer days and encouraging associates to use them.
Implementing an equitable pay structure.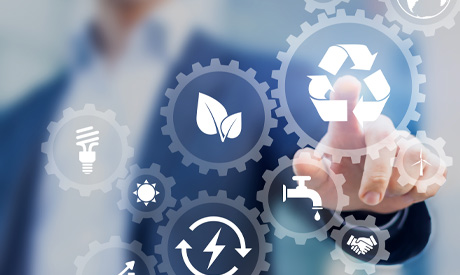 Economic Sustainability
This pillar can also be known as governance, referring to good corporate governance. This entails business practices that support long-term economic growth without adversely affecting social, environmental, and other aspects of the business and community. This means that organizational decision-makers and stakeholders are in alignment with shareholders' interests, as well as those from the company's community1.
Practice economic sustainability by:
Properly enforcing compliance with regulations.
Adopting transparent accounting and fiscal management.
Plan and action strategic operations with key stakeholders.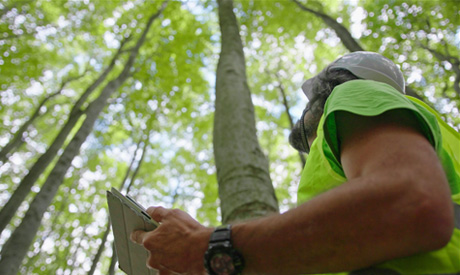 Environmental Sustainability
This area assesses an organization's energy usage, waste production, and contribution to pollution, among other things. The care and treatment of wildlife and animals are also evaluated in this pillar and are especially crucial for organizations operating out of the scientific research field and personal care sector1.
Practice environmental sustainability by:
Reviewing your operations and identifying opportunities to reduce carbon footprint.
Assess your energy consumption and find ways to tap into renewable energy sources.
Inspect your waste output and incorporate recyclable and non-toxic materials into your branding and packaging.
Why is Sustainability Important?
A sustainably conscious company looks at more than just profits and evaluates the impact it has on society and the environment. Therefore, such organization is sustainable because it contributes to creating or maintaining a healthier community, which, in turn, creates an environment where the business can propser3.
The scientific journal Environmental Sustainability details an island that is twice the size of Texas, which is approximately 1.6 million square kilometres, is floating in our ocean. This plastic not only harms marine life but microplastics can also be found in seafood that ends up being consumed by people4.
Beyond contributing to just climate change, if companies don't enact sustainability practices and act as members of a global community, many marine and wildlife species will not survive past this century. In fact, the Environmental Sustainability further notes that "the human-caused rate of extinction of species of both plants and animals at present is hundreds of times higher than the natural rate in the past."3
How Your Business Can Be Greener Today
There are several ways in which an organization and its workforce can be more sustainably conscious, many of which have been outlined above. However, a simple way to help reduce waste, recycle more and reuse effectively is to source products and solutions around your workplace that have a lesser environmental impact than their traditional counterparts had, such as opting for LED lightbulbs over incandescent.
At Grand & Toy, we have a vast assortment of eco-friendly solutions and services.
Environmentally Friendly Products and Solutions
Technology accessories: From printing solutions to displays, notebooks, desktops, tablets, and more.
Cleaning and Breakroom supplies: From hand soaps to cleaning tools and equipment, towel and tissue, food service supplies, and more.
Office products and Shipping supplies: From writing instruments to printing paper, notebooks, packaging material, shipping boxes, and more.
Sustainable Programs and Services
We strive to be a leading example of how businesses and organizations can improve sustainability practices, inspire social innovation and contribution, and reduce their environmental impact while still optimizing their bottom line. With over 140 years of supporting businesses across different industries, let us help you take one step closer toward a greener future.
Sources:
1 https://www.forbes.com/sites/forbesbusinesscouncil/2022/01/12/esg-and-sustainability-in-business-a-new-way-forward/?sh=10ed33513ebf
2 https://www.mcgill.ca/sustainability/files/sustainability/what-is-sustainability.pdf
3 https://online.maryville.edu/blog/importance-of-environmental-awareness-when-running-a-business/#:~:text=An%20environmentally%20aware%20business%20considers,which%20the%20business%20can%20thrive
4 https://link.springer.com/article/10.1007/s42398-018-0013-3