How to Create a Floor Care Prevention Plan – Floor Matting
Prior to developing an appropriate floor cleaning and maintenance routine, it is ideal to have a preventative plan in place for your floors. A great source of prevention is floor mats. Floor matting will help from the minute you enter a building to help prevent the entry of dirt, snow, or water regardless of the weather conditions.
Depending on where you place the floor mat, such as which area in your facility and whether it is indoors or outdoors, this can all affect the decision-making process when choosing the proper matting.
There are three main types of matting you can choose from:
Scraper
Wiper/Scraper
Wiper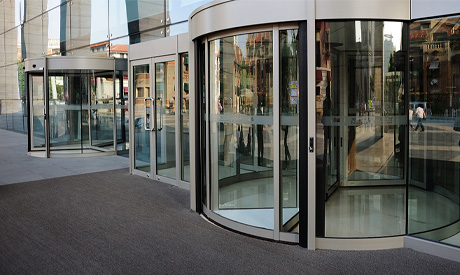 Scraper
A scraper-style floor mat is versatile, as it can be used for the indoor or outdoor entrances to your building. The primary objective of this floor mat is to prevent any dirt or debris from entering the facility – as the name of this type of floor matting suggests, it scrapes dirt with either plastic blades, vinyl loops, nylon fibers, or rubber.
Wiper
A wiper-style floor mat is primarily used for indoor spaces to help absorb water which will keep your floors' surface dry and safe. Keeping your floors dry is vital because it helps prolong the durability of your floors and their finish and helps minimize workplace-related injuries from slips and falls. Consequently, to help absorb moisture, these mats are most commonly made with nylon, polypropylene, vinyl, and polyethylene terephthalate fibers (P.E.T).
Wiper/ Scraper
This floor matting is primarily used indoors and combines the functions outlined in the two products above. This style of floor mat works by removing debris and absorbing water to keep the entrance and exits clean and dry. Whether your workforce is trekking in water from a rainy day or melted snow or bringing in dirt and debris regularly through their footwear, this mat is a great option to withstand various weather conditions. These mats are typically made with materials like polypropylene, nylon, rubber, P.E.T, gel foam, and vinyl.
Application
When first applying floor matting to your business, rolled mats should be unrolled and laid flat within days of receipt. Proper installation also will provide safety to building patrons by avoiding loose edges and unsecured mats. Depending on the type of matting you choose and the specific flooring you have, appropriate backing to hold the matting in place is also necessary to ensure safety.
While there are plenty of options when it comes to floor matting, our team at Grand & Toy will help find the right solution for your business. Whether you need a floor mat in a custom size, different colours, built for seasonality, ergonomic optimized, or environmentally friendly, we can help you source the right floor matting through our vast resources and partnerships.