Harnessing Digital Transformation for the Modern Learning Environment
Over the past two years, institutions across Canada had to rapidly adapt to a remote learning environment due to COVID-19 restrictions, to keep their students and staff safe. As restrictions subside and institutions reopen their doors, they have been faced with uncertainty around what the future will bring for in-person learning. Institutions have been challenged to maintain a flexible learning environment for their students as the threat of future shutdowns loom. In addition, many schools have expanded and are providing more remote learning options for their students.
With the acceleration of a hybrid learning environment, education institutions have witnessed unique challenges to keep students connected and engaged wherever their classroom may be.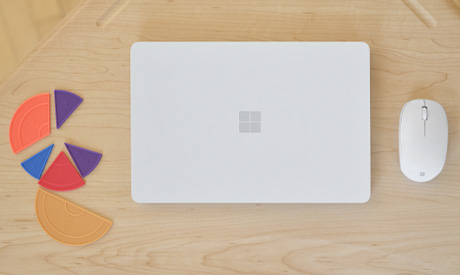 Institutions are faced with the added pressure of providing students with high-quality technology, with remote access, within an ever-constricting budget.
IT administrators have been charged with provisioning, deploying, and managing student devices in this decentralized space. They have also been tasked with ensuring student devices are equipped to defend and protect against ever-evolving cyber-attacks.
To help mitigate these problems Microsoft developed the new Microsoft Surface SE notebook, an affordable Surface built for the unique needs of students. Running on Windows 11 SE, which has optimized performance with integrated, education-first apps designed to run well on budget-friendly devices.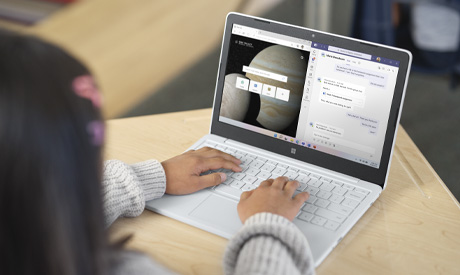 Here are some of the standout features of the Surface Laptop SE that can assist in supporting a more engaging learning environment:
Power creativity, ideas and productivity throughout the school day with up to 16 hours battery life and an 11.6-inch screen to enable a productive school day
Students can hear, be heard, and put their best face forward in virtual class sessions with a 720p HD camera, digital mic and stereo speakers
Modern Processor and eMMC Storage help effortlessly load and run apps quickly, making opening apps and editing content seamless
An operating system made for education with Windows 11 SE, including accessibilities features, full office 365 experiences*, and UI enhancements
Stay connected with USB-CTM and USB-A ports for connecting to displays and docking stations or charging accessories
Streamline access to class content by saving files to the cloud, available offline on-demand
Protection from chip to cloud with Microsoft Endpoint Manager and DFCI, and management down to the firmware level with Windows Autopilot and Intune*
Device security with Kensington Nano Security SlotTM to control physical access and simple and effective lid-lock to lock the operating system when the notebook is closed
Apps and policies pre-installed and configured so IT can enroll and go, saving time during the deployment process*
Streamlined remote imaging and management by remotely managing with Microsoft InTune, including app management, security controls, and compliance reports*
The Microsoft Surface SE was designed and equipped with the latest technology. This technology is built to handle the unique requirements of the modern learning environment and to ease the burden placed on IT admins during the provisioning, deploying, and managing of devices.
To learn more about the Microsoft Surface SE or to place a pre-order contact us today. Our certified Technology Sales Team will bring their years of expertise to help guide your institution's technology growth and can assist you with procuring warranties, computer software, and integrated solutions fit for you.
Email: technology@grandandtoy.com
Call: 1-833-740-4867
* Requires qualifying Microsoft 365 or Office 365 license; sold separately.