Helen Ashton
Vice President,
People & Culture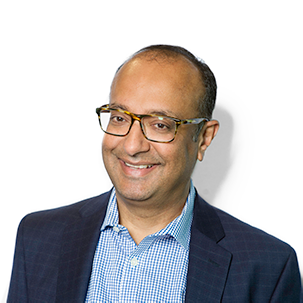 Alnoor Jiwani
Vice President,
Information Technology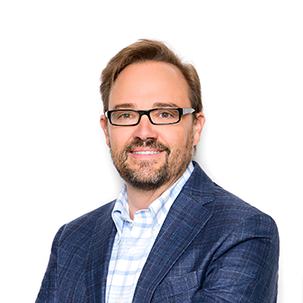 Chris Henwood
Senior Director,
Digital Marketing & Merchandising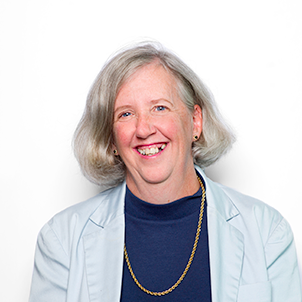 Lynn Stanley
Senior Director,
Customer Experience & Sales Operations
Bryce Carter
Senior Managing Director, Business Development & Inside Sales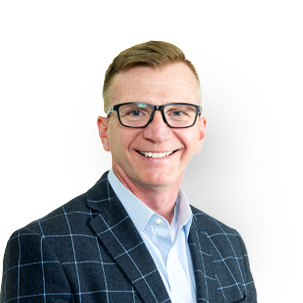 Rob Carron
Senior Managing Director, National Sales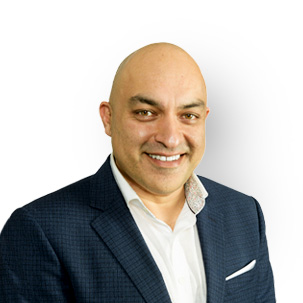 Zameer Hussain
Managing Director of Technology - Sales and Strategy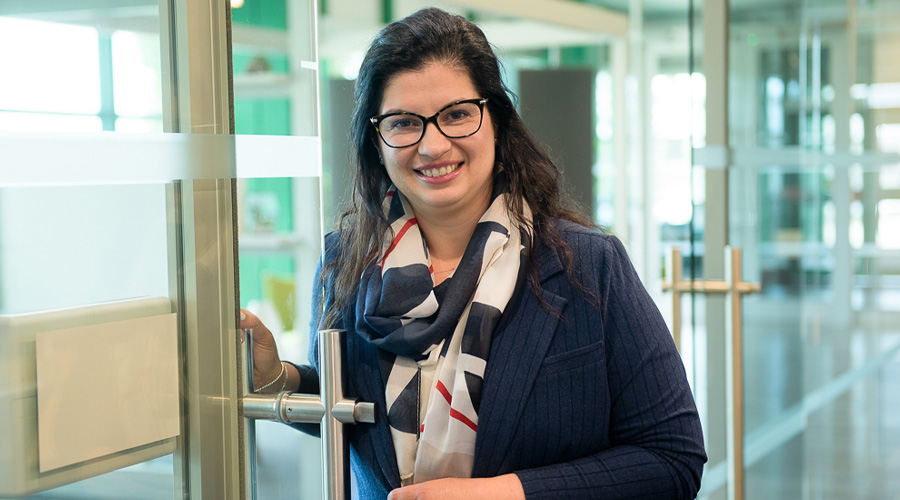 Helen Ashton
Vice President, People & Culture
Helen is responsible for developing and executing the people strategy that aligns with the values and strategic priorities of the organization. She is passionate about creating a culture of belonging, two-way communication, and she is focused on talent development and ESG initiatives.
Helen joined the Grand & Toy family in April 2022 and brings 20 years of progressive experience in the Human Resources function. Her experiences spans a number of industries including automotive, MRO and Consumer Packaged Goods industries. Helen's career also comprises of military service, small business ownership and teaching at the college level.
Helen holds a Bachelor of Arts degree in Information Technology and Economics from York University and Master's degree in Industrial Relations and Human Resources from University of Toronto. She is a Governing Body member of the Toronto chapter of Evanta CHRO community and a proud mentor with Toronto chapter of the Network of Executive Women.
Helen's personal passions outside of the office include humanitarian work, yoga, martial arts and travelling. She lives in Richmond Hill Ontario with her husband Michael and their son Zachary.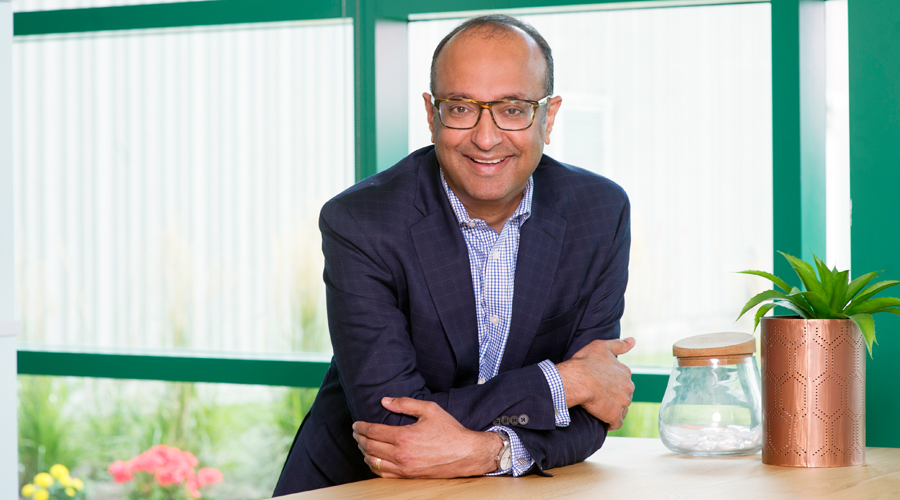 Alnoor Jiwani
Vice President, Information Technology
Alnoor is the head of IT and Innovation for Grand & Toy. His primary mandate is to develop and execute the IT strategy that aligns with the strategic priorities of our business. As a member of the senior leadership team and with his deep business and operational expertise, Alnoor is also actively engaged in developing our business through growth, customer focus, innovation and operational excellence initiatives.
Prior to joining Grand & Toy, Alnoor was the CIO for several private equity assets owned by Brookfield Asset Management. He has also worked with Deloitte, PA Consulting Group and DH Corp. In the past decade, Alnoor has played a key role in a number of M&A transactions pre-purchase and post-acquisition.
Alnoor holds an MBA from the Ivey School of Business and a BSc (Honours) in Computer Science from the University of Hertfordshire, UK.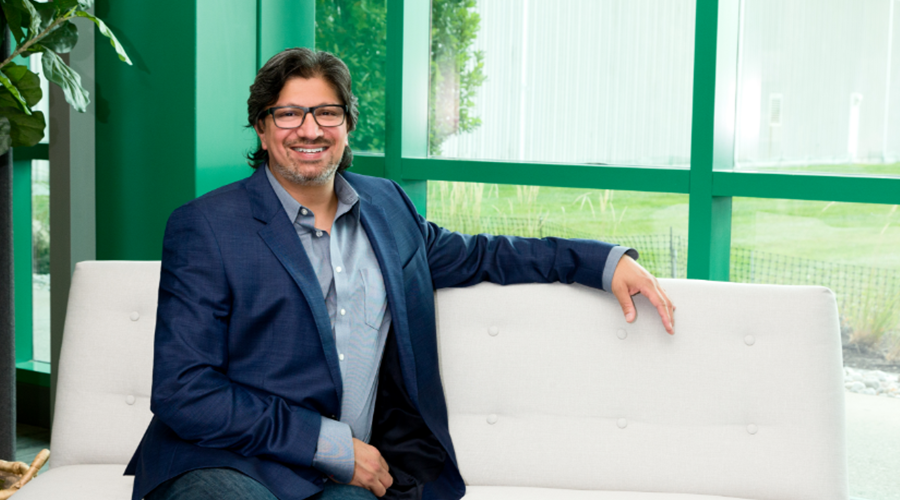 Bal Sahjpaul
Vice President, Digital Marketing & Customer Care
Bal brings 20 years of digital transformational experience to his role as Vice President Digital Marketing and Customer Care. He joined Grand & Toy in 2019 and is responsible for the digital marketing and customer care roadmap that supports the organization's strategic priorities to deliver profitable growth, and a superior customer experience.
As a seasoned marketing professional, Bal is a passionate advocate for the customer. He understands the importance of listening to the customer voice and aligning this awareness into all aspects of the business.
Prior to Grand & Toy, Bal held senior leadership positions across a broad range of organizations including Metrie, Air Canada, BMO Financial Group, and AMD. These roles gave him the opportunity to bring new and innovative insights into industries as diverse as technology, financial services, aviation and manufacturing.
Bal holds a Bachelor of Engineering, Aerospace from Ryerson University, Toronto.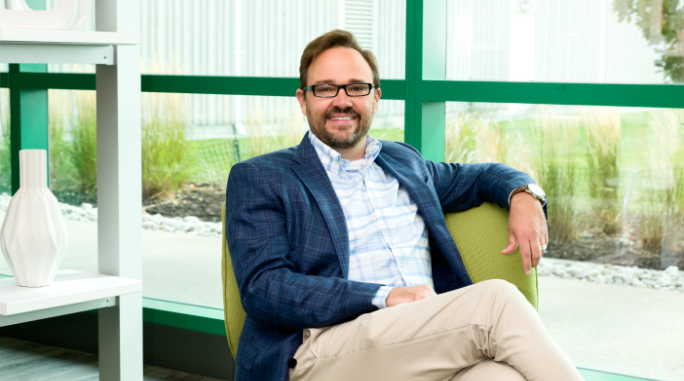 Chris Henwood
Senior Director, Digital Marketing & Merchandising
Chris leads the creation of merchandising strategies that supports Grand & Toy's business objectives. In his role as Senior Director of Merchandising, this includes delivering products, services, and solutions that exceed customer expectations.
Since joining Grand & Toy in 2006, Chris has held a variety of leadership positions in Merchandising, Sales and Strategy for growth lines of business. Most recently, Chris was responsible for the development of Grand & Toy's cleaning & breakroom, furniture, and print lines of business. His diverse experience within the company allows him to bring associates together to deliver innovative solutions for businesses of all sizes.
Supporting the goals of others is an area Chris is passionate about. This is evident in his commitment to creating a high-performance culture within the organization and developing teams who feel empowered. Chris is also a trained business coach and member of the ICF (International Coaching Federation).
Prior to joining Grand & Toy, Chris spent several years in merchandising and brand management roles in the retail and CPG Industries.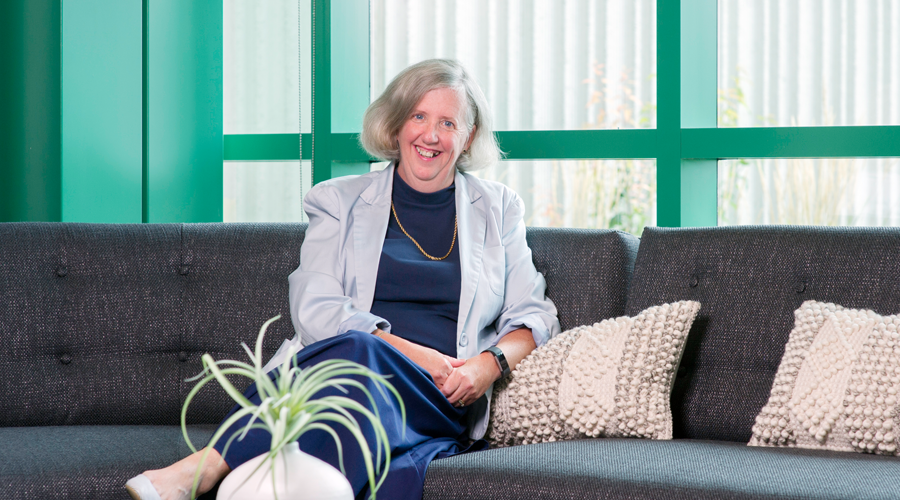 Lynn Stanley
Senior Director, Customer Experience & Sales Operations
Lynn has over 25 years of experience in the industry and at Grand & Toy, working in many different facets of the business.For the past 10 years Lynn has served as the strategic leader of the Pricing and Sales Operations areas, supporting the National Sales organization. Over the years, Lynn has worked with a wide range of Grand & Toy's clients to effectively understand their needs and leverage available tools to improve overall efficiency and effectiveness. She is a Chartered Professional Accountant (CPA).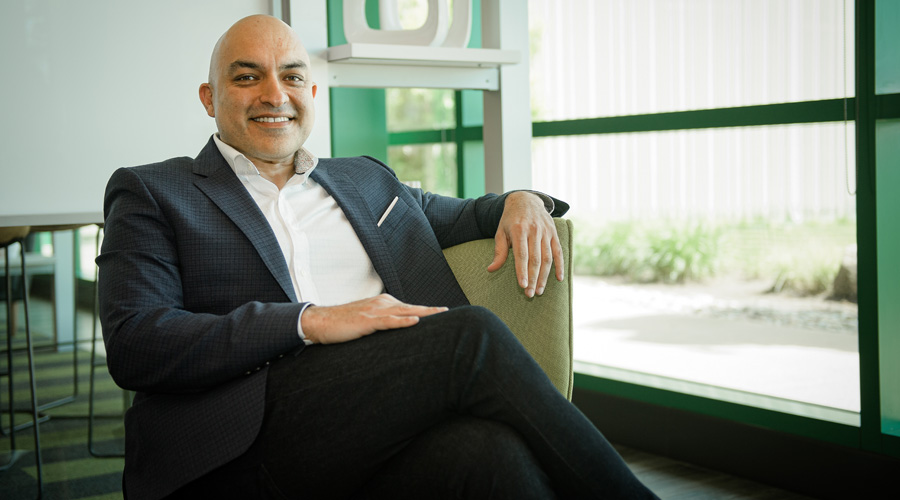 Zameer Hussain
Managing Director of Technology - Sales and Strategy
A seasoned, strategic Sales leader with over 25 years of industry experience, Zameer has been at the helm of prominent, successful, far-reaching business strategies throughout his career. His industry reputation and stature have been built on the need and understanding of building strong relationships and trust networks with clients and partners, and a unique focus on understanding their needs across the domain.
A powerful communicator, Zameer thrives on building successful professional relationships; from the grassroots to C-Level visionaries. He has thrived by building a collaborative, understanding approach with partners and clients that is based upon honesty, open communication, and professional commitment. He has excelled in instilling the same ethos in the members of his team, with whom he works in close collaboration, and aims towards ambitious business targets. At Grand & Toy, he is responsible for building the organization's technology product and service capabilities. He also collaborates across all functions including Sales, Merchandising, and Marketing to align strategy, and successfully implements tactical plans.
His business leadership expertise is formed out of noticeable tenures with Tier-1 Hardware and Software manufacturers, technology distribution and VARs.
He specializes in: Business planning, Financial acumen, Region & Territory Planning, Enterprise-Level Growth Strategies, Key Account Management, Client & Vendor Relations, Business Growth Initiatives, High-Performance Teambuilding, Project Management, Finance Administration, and Market & Industry Trends'alongside Technical Solutions-Building, and IT Infrastructure.
He is a University of Toronto, Mississauga graduate.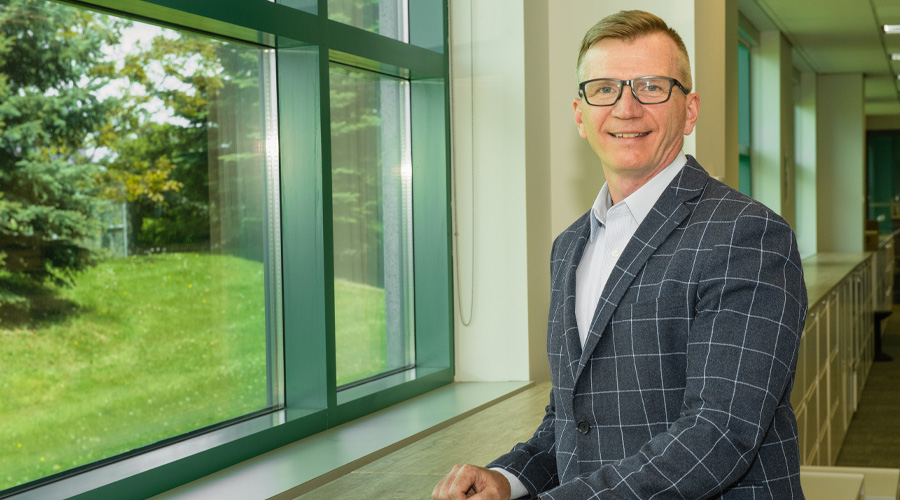 Rob Carron
Senior Managing Director of National Sales
A self-motivated sales leader for over 25 years, Rob has extensive experience providing leadership, direction, and building culture and strategy. He leads the national Account Management team at Grand & Toy, with vision, passion, determination, and an eye for the future of the business.
Throughout his career, he has built successful teams through a deep focus on understanding both business objectives and customer requirements. An enthusiastic mentor, he is passionate about collaborating and communicating insight and vision within the business and teams he works with, by creating a journey of collective and individual success in the organization. With prior experience in the banking industry, he is proactive about guiding his team towards sales profitability, collaborating with business partners, and adopting a customer-centric mindset.
Rob has also completed his CFP (Certified Financial Planner) and currently a member of the ICF (International Coaching Federation).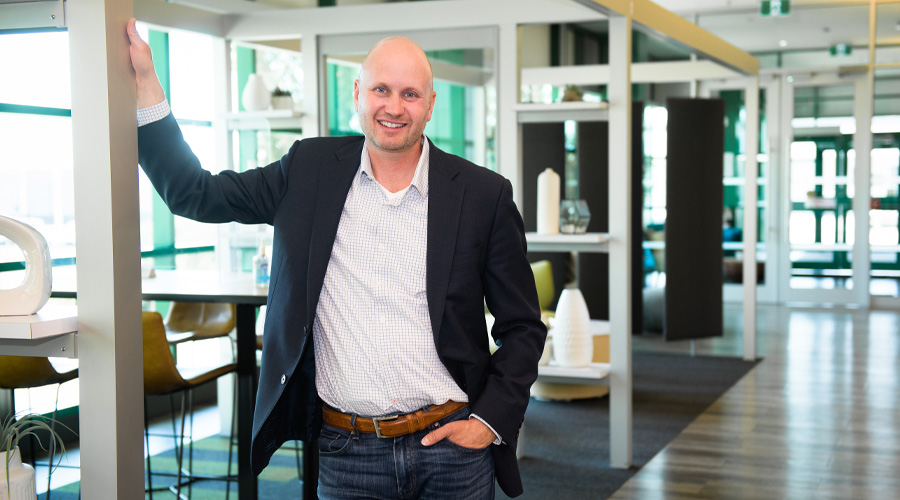 Bryce Carter
Senior Managing Director, Business Development & Inside Sales
Bryce is an experienced leader who guides an expert team of Regional Managers, Enterprise Sales Executives, and Virtual Sales Professionals - and helps introduce the organization's innovative business solutions to prospective clients across all markets in Canada. With a deep passion for understanding customers, he works in close collaboration with both external customer stakeholders and executive sponsors; while also collaborating internally with Grand & Toy's marketing, sales, sales enablement departments, and the overall supply chain - to deliver best-in-market solutions.
A seasoned communicator--Bryce instills his teams with the drive and ethos of constantly pursuing business excellence. A seasoned mentor, he helps build the team's consultative capacity that helps them address customer needs across areas like Technology, Printing, Paper, Promotional Items, Interiors, Facilities, and Office supplies.
He has more than 20+ years of experience and specializes in: Procurement and Supply Chain Efficiencies, Marketplace Design and Deployment, Digital Workspaces and Workplaces, Business Development, and Sales Leadership.
A believer in leading from the front, he describes his personal motto as: 'I believe in people, I nurture the human potential and I am relentless in my pursuit of business excellence.'.