Pre-Order Your Elevated Body
Temperature Detection Cart
Reassure your employees and the public that measures are in place to help reduce contamination risks, with this stand-alone solution. The Elevated Body Temperature Detection Cart can rapidly screen up to 30 body temperatures per second, making it perfect for businesses, schools, hospitals, airports, warehouses and any other large public areas.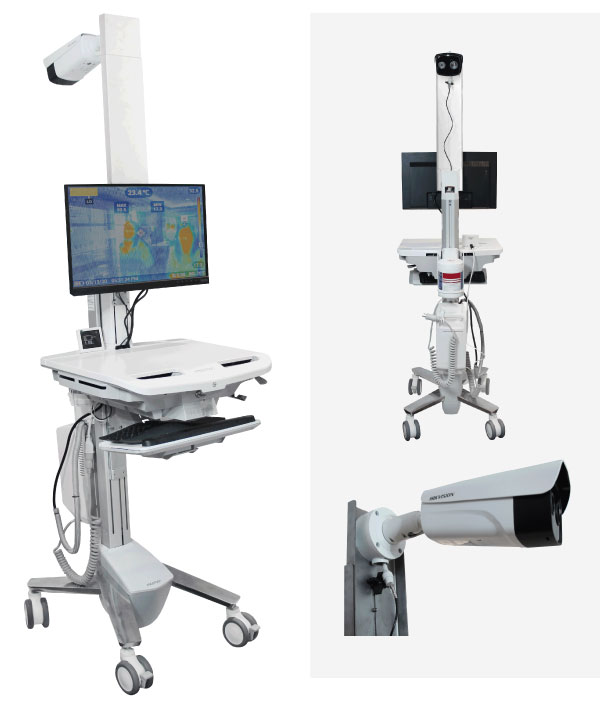 Features:
Trigger alerts for temperature screening — more effective than individual forehead scanning
Contactless temperature detection range up to 29.52 ft. away
Rolling cart with built in battery for deployment at appropriate location
Antimicrobial worktop to help infection control
Your complete solution includes:
Hospital-grade Ergotron cart
Health Canada approved HIKVISION thermal camera
Monitor and accessories (detailed list of components available upon request)
Comes fully assembled. Requires professional installation and calibration (set up in climate-controlled area) coordinated through our technology experts. Available for pre-order only.
List price $25,000
Discounts available for multiple quantities.
Pre-Order Your Cart Today
Submit the form below to reserve your Elevated Body Temperature Detection Cart.
A Technology Solutions Advisor will contact you within 24 hours.