Get comprehensive cloud services that are simple to deploy and easy to manage.
Let us assist you with moving your selected workloads to the cloud. Whether you're deploying new applications, moving data from your data center to the cloud or migrating platforms, our team provides the resources and expertise to get the job done with minimal downtime and business disruption.
Contact us now to learn more about our cloud services
Data Storage
Our fully managed data storage service provides you with complete end-to-end backup and recovery coverage, combined with 24/7 monitoring and disaster recovery.
Simplify Your Backups
Traditional backups can be complicated with multiple vendors and complex deployments that include labour intensive management and recovery. Our data storage backups are easy to setup and can support up to 100+ TB.

Our service allows your Data to be encrypted at rest and encrypted on transfer. Secondary backup appliances can also be configured with replicated data for easy recovery at another site.


Platform Migration
Our service offering specializes in migrating on-prem IT infrastructure to an offsite private hosting solution including the Microsoft O365 platform. Each customer has their unique needs based on their IT infrastructure, and to accommodate these requirements our platform services can be leveraged to entirely or partially migrate infrastructure or extend an existing on-prem IT infrastructures capabilities by utilizing cloud & connectivity technology.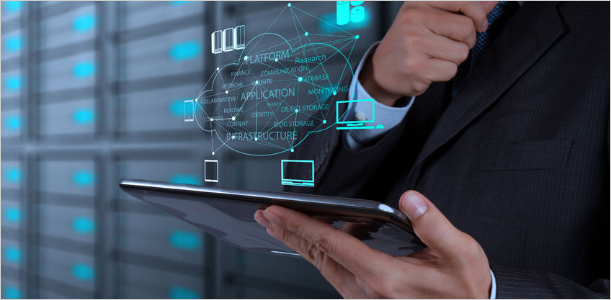 General FAQs
Where are cloud backups stored?
Cloud backup is stored in data centers located in Canada and is kept in AES-256 bit encryption at rest. Cloud backups are made possible using replication technology that includes encryption of the data while in transit.
How quickly can data restoration be implemented?
Restoration from the onsite appliance back into your business' environment occurs as fast as the data transfers speeds supported by the customers network. In the event, restoration is required from the cloud the restoration times are typically longer as the data transfer is limited by the speed of your business' internet connection.
Does the solution support archiving?
Yes. The solution supports the archiving of data to the cloud storage. This is known as vaulting and the customer has enhanced flexibility to create archiving rules that apply to 12 monthly and 7 yearly historical backup revisions. This allows organizations to meet compliance objectives by retaining data for longer periods of time, while freeing up some amount of disk space to protect operational data.
Does the solution support multiple retention policies depending on customer requirements per data source?
Yes. Customized retention policies can be defined for each backup job.
Does the solution support Hypervisors such as VMware vSphere and Hyper-V?
Yes. The solution supports host level backups for these hypervisors.
Can backups be scheduled after work hours?
Yes. Backups can be scheduled to occur at any time your business requires.
Can backups be replicated to a secondary device/location?
Yes. The solution supports multiple replication targets such as Cloud and/or another backup appliance.